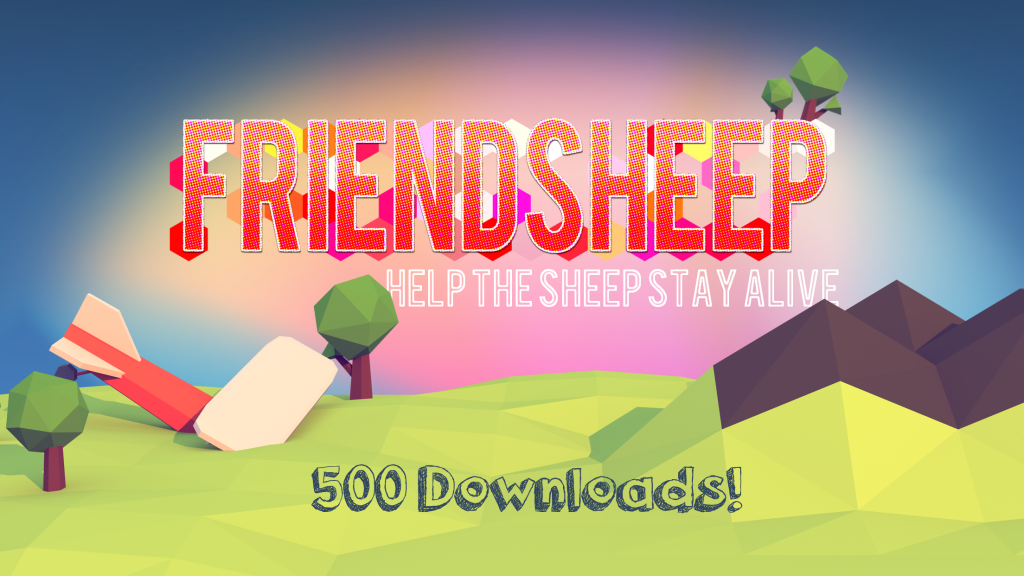 Since Friendsheep was released the 27th of may this year it has now passed the 500 download mark, and counting!
– I'm very happy the game has been installed so many times. I was hoping for around 50 to 100 installs when we released the game, Christian says.
This is Honkbark Studios first release and a lot of experience has been picked up along the way. When it comes to marketing it's hard on a indie developer budget to reach out to the masses. It's also hard to monetize on your game. Right now Friendsheep has gained enough revenue to share a pizza with the Prime Minister of Sweden, Stefan Löfven.
– The revenue so far is still more than has been hoped for, and we didn't count on break even on the first game, Christian explains.
Next up the game is entering Game Development World Championship 2016. It's a competition for indie game developers that opened in 2016. 
– We are excited to see how the game will compete against the skilled contestants, Says Christian.
Download Friendsheep
You can download and install Friendsheep on Google Play and App store.